Home and Family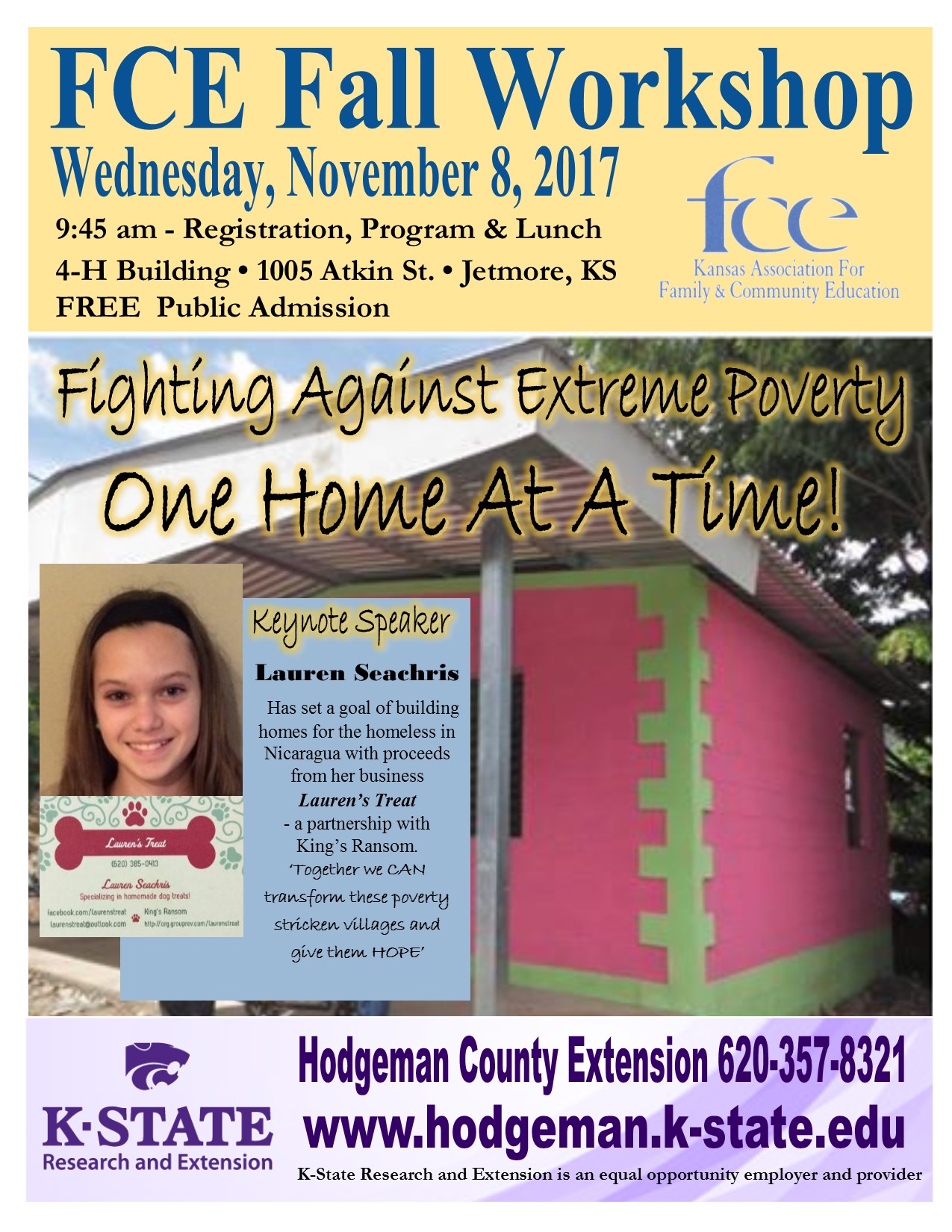 The public is invited to attend the 2017 FCE Fall Workshop, Wednesday, November 8th, 9:45 am at the Hodgeman County
4-H Building in Jetmore. The program will be keynote speaker - Lauren Seachris - Fighting Against Extreme Poverty One Home At A Time! Lunch will be served compliments of the 4 FCE Units.
Questions? Contact Hodgeman County Extension at 620-357-8321.
Food Preservation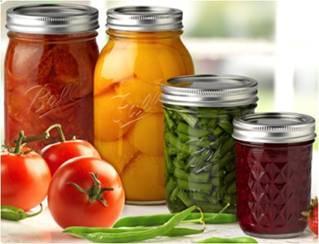 Whether you're canning tomatoes, freezing peaches or making jelly, you'll find resources and standardized recipes at the K-State Research and Extension web site to help you preserve your product safely.
Food Preservation Links
Check out this site for more information about canning products from Presto, Mirro, Mrs. Wages, Sure-Jell and more.
Visit our Useful Links for program related documents and websites.